What is the main inspiration behind the Christmas ornement?
As many know, the Christmas ball is a tribute to snow. The first image that comes to mind when I talk about snowflakes is their light and casual descent to the ground and the soothing feeling they give me every time.
Gentleness and present moment
The delicacy of the snowflake, like porcelain, inspires calm and appreciation of the present moment. The Christmas ornement demands full attention when attached to the wreath, tree or any other suitable place to receive this symbol of gentleness. The idea of making a simple and sensitive object was also an important aspect of the design to ensure that it lasts over time and that the eye does not feel tired of it. The challenge of any designer!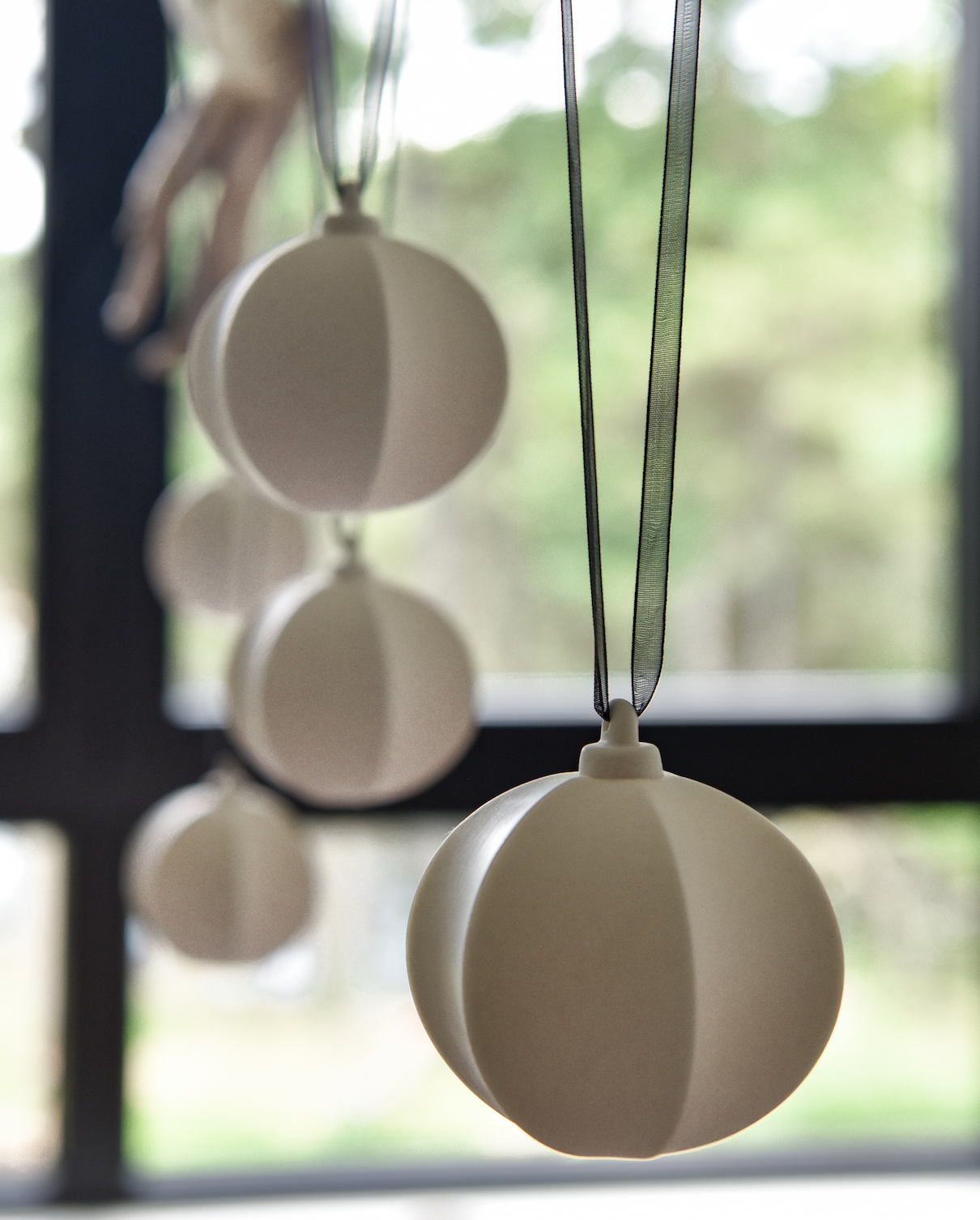 Why a white Christmas ornament?
In my case, being very sensitive to time changes at this time of year, looking for light is a necessity. The idea of whiteness then seemed obvious in order to fill this need. Each ornament acts like a burst of light to my greatest pleasure and the one of my collaborator Gréta.
Is it possible to install it outside?
Absolutely! Porcelain has virtually no porosity and can tolerate winter cold. On the other hand, it is necessary to pay attention to thermal shocks. When you want to take down the ornament, place it on a cloth for at least an hour before store it safely. It will thus be able to regain the interior temperature gradually.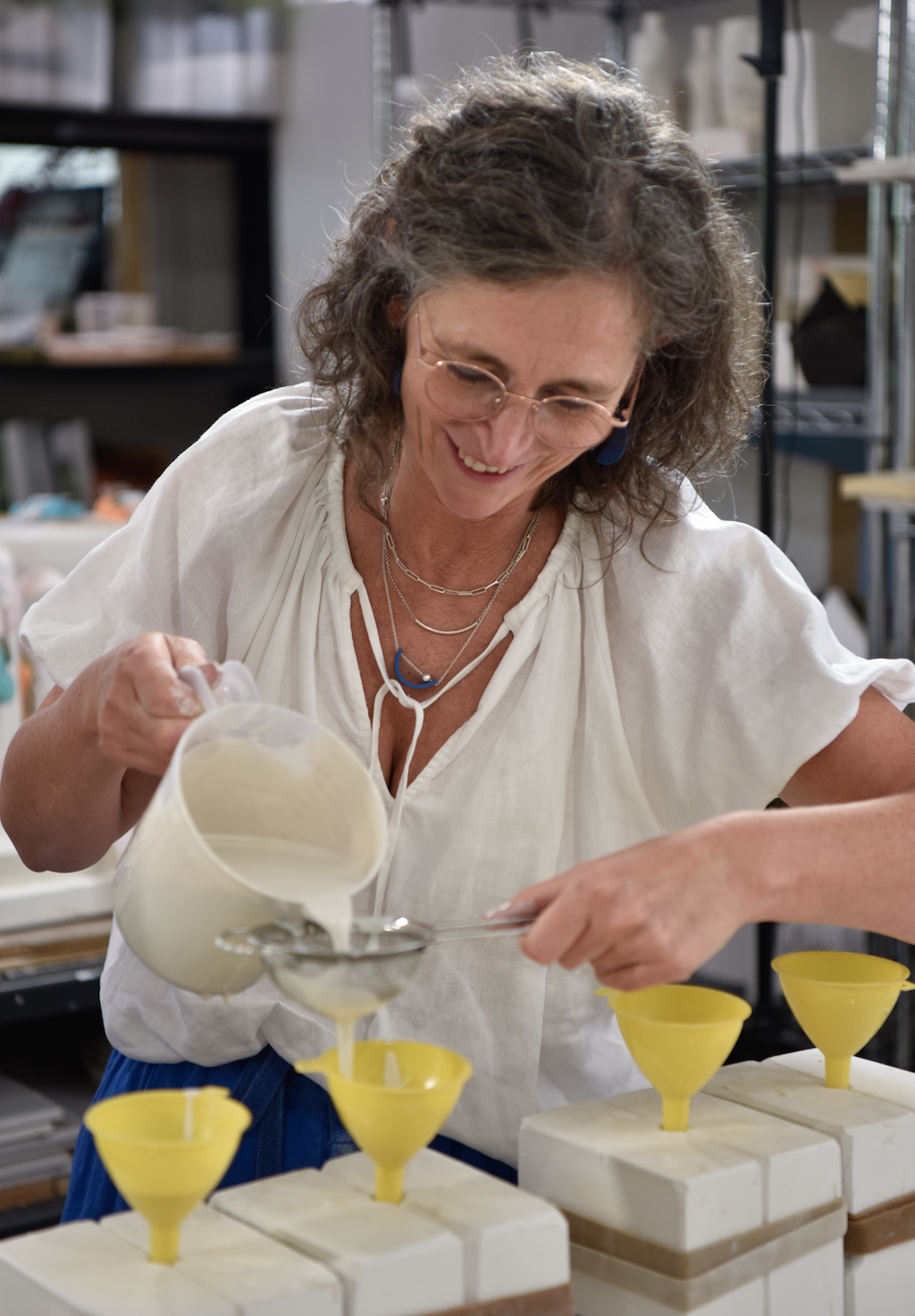 What's next?
Gréta and I have already thought about the next 2023 model! The idea is to develop a small collection that will grow slowly over the years. Of course we could have offered several models and several colors from the start, but this way of doing things allows us to think about a model that really resonates with us. In a world where immediacy is ubiquitous, it seems that recreating a sense of expectation can engender greater wonder and appreciation. There is also a form of ritual in the fact of waiting which gives the project greater symbolism.
I wish you a sweet holiday season.
-Alexandra
Collaboration: Gréta Jonckheere
Porcelain bowls: Gréta Jonckheere
Photo credit: Caroline Bergeron